Entities
The Entity management section enables all Entities within the Sitecore Content Hub environment to be managed. These Entities are grouped according to their Entity definition in the UI.
Manage > Entities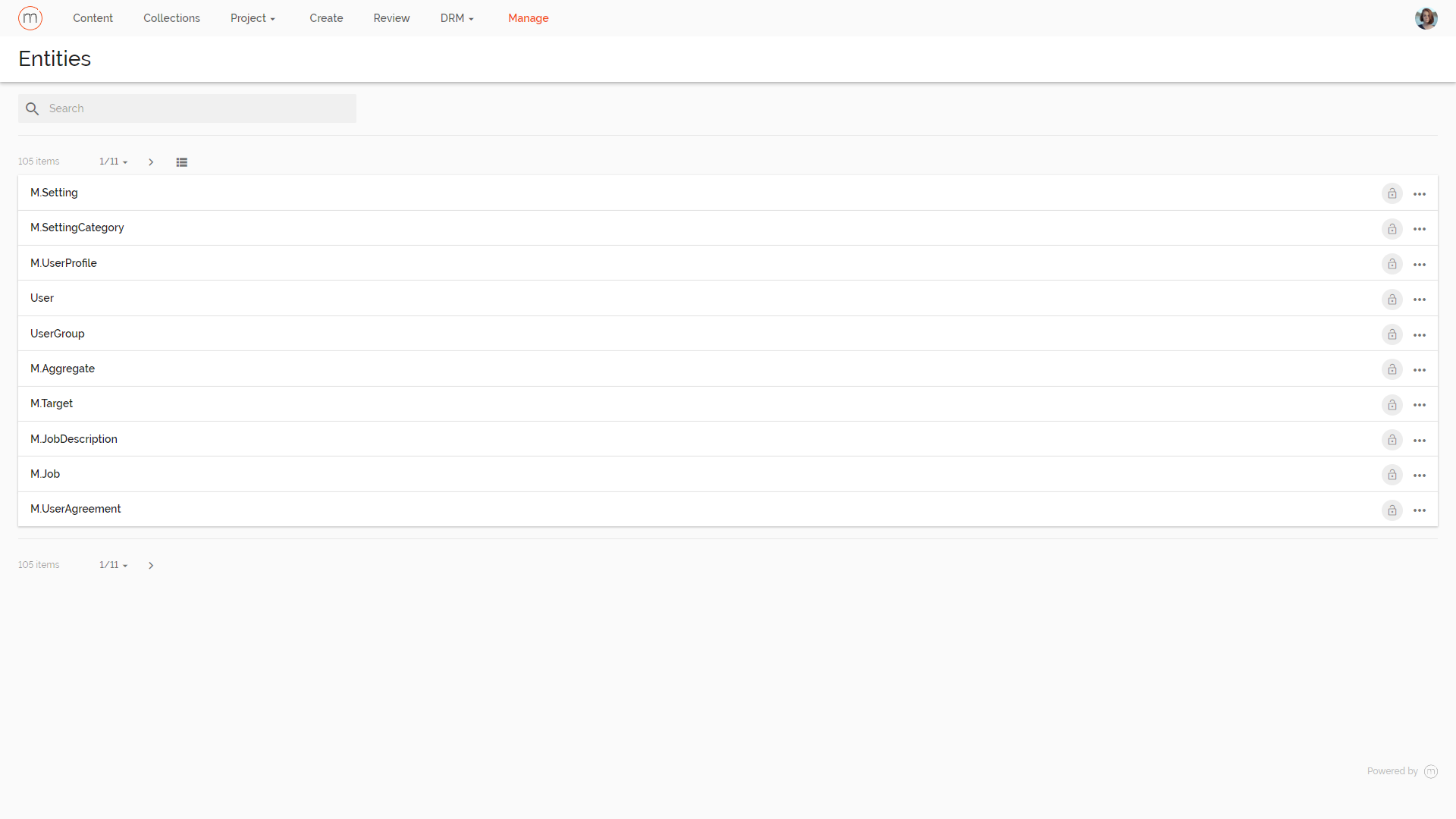 The aim of this feature is to enable platform administrators to perform some basic management of the domain model and taxonomy after the initial setup.
A common use case of the Entity manager is to create and edit facets.
The list of Entity definitions shown in the Entity Manager can be restricted within the system settings (category: portal configuration) in order to avoid unwanted or misconfiguration. The restriction itself should be executed by a technical administrator.
Important Note: Proceed carefully when using this admin tool, as using it without the required knowledge might cause unexpected system behavior or system instability.