Annotation tools
The Annotations page offers multiple annotation tools. This section describes most of the available tools.
Page settings
The page settings help users better adjust the layout of the asset in the Annotations page. Whether it is a PDF asset or an image asset, users can rotate and update the layout at will.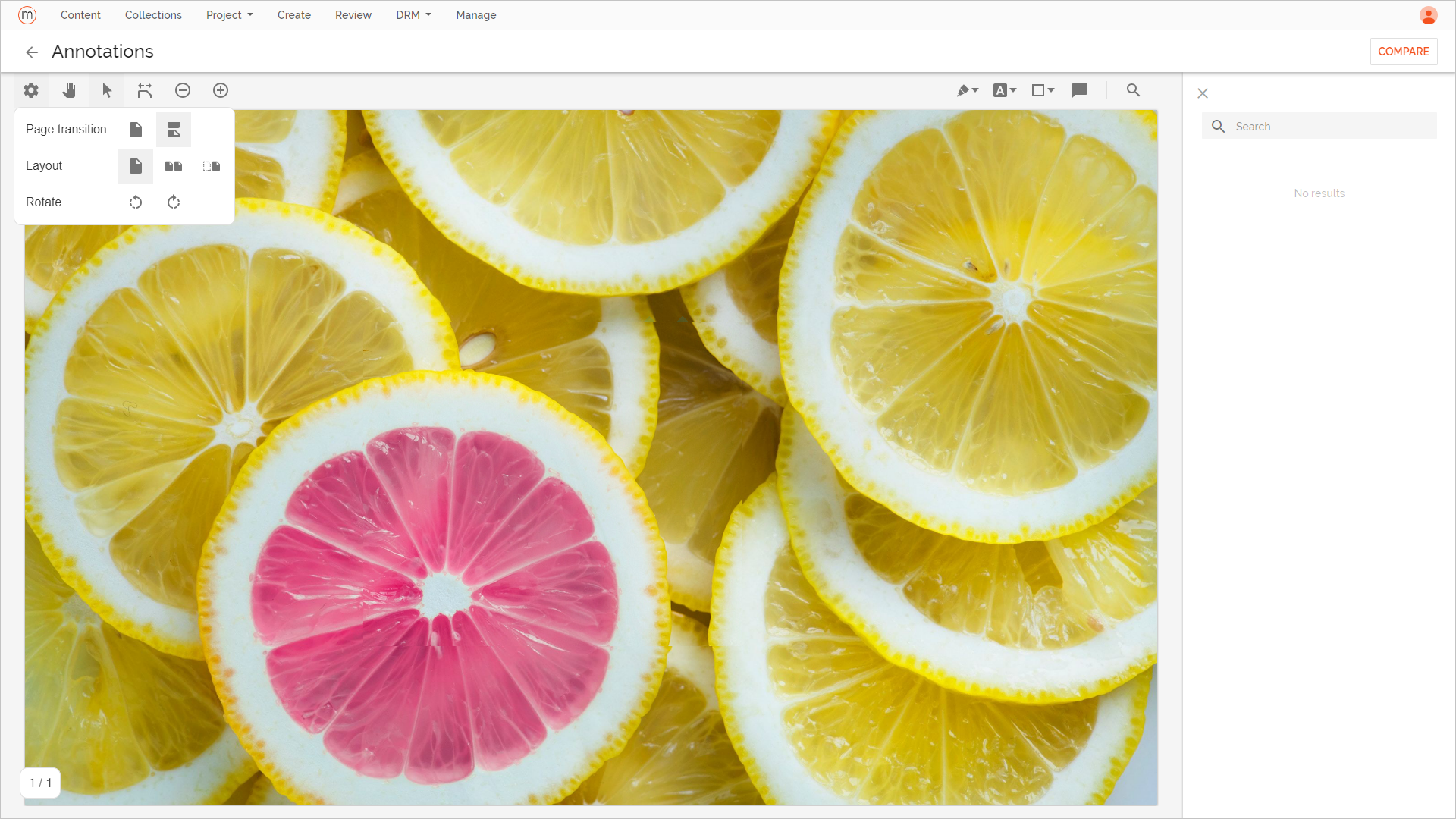 Annotation types
The available annotation tools differ per media type.
Free-hand annotations
The free-hand annotations allow users to draw their own annotation markups freely. They can choose the line thickness and a custom color from a rich color palette.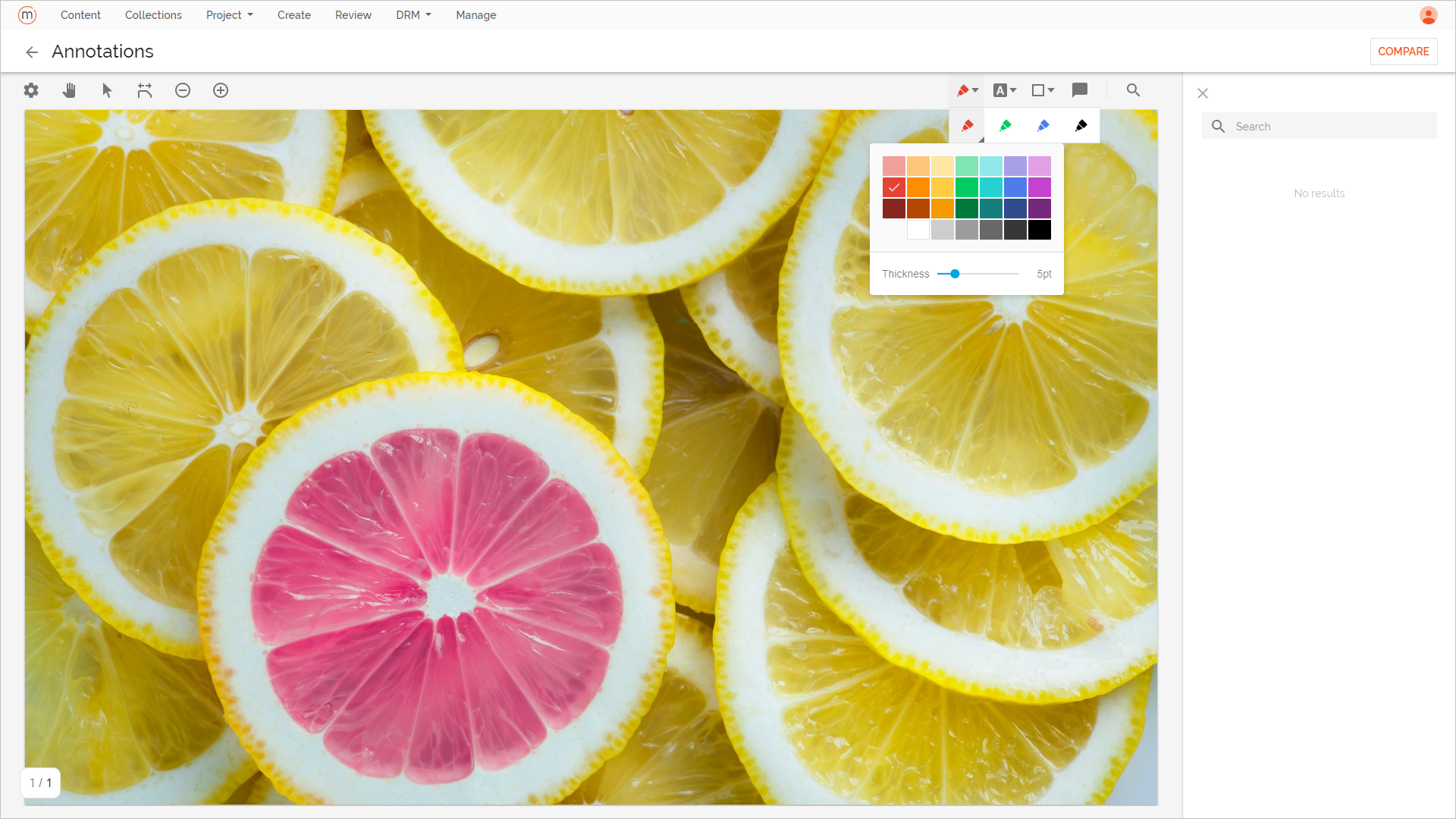 Text annotations
The text annotations allow users to annotate the textual content of PDF assets. The tool offers a rich color palette for highlighting text, as well as various text forms such as the underline, the error line and the strikethrough line.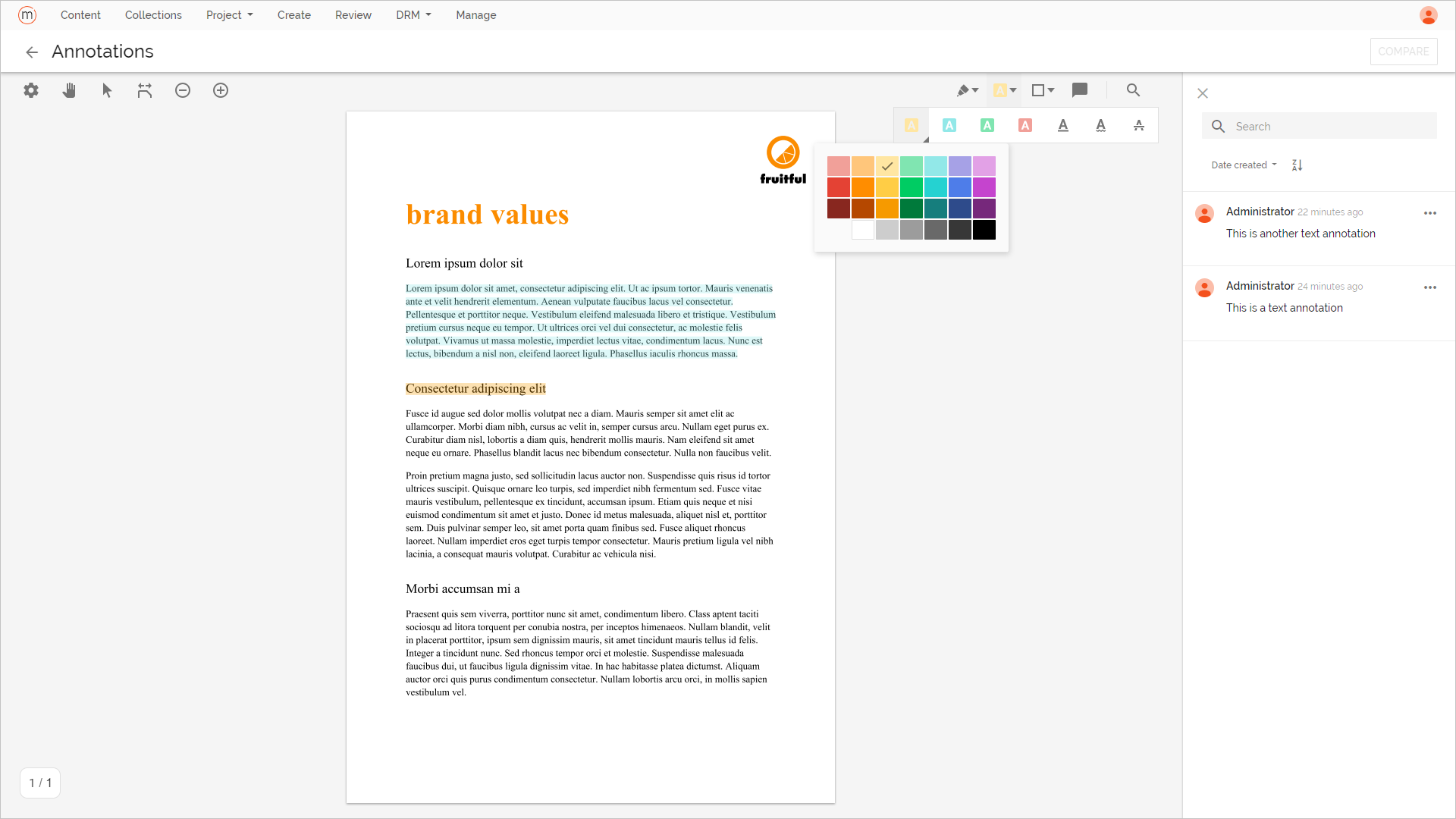 Shaped annotations
The annotation tool also offers regular-shaped annotation forms like the rectangle, the circle, the line and the arrow. The shaped annotation offers a rich color palette and a customizable line thickness to choose from.
Search tool
The annotation tool offers a text search tool to search the textual content of PDF assets.
The search tool offers advanced search parameters like case sensitivity match and searching for a whole word.